FTSE 100 ends in red as energy stocks weigh and Burberry slides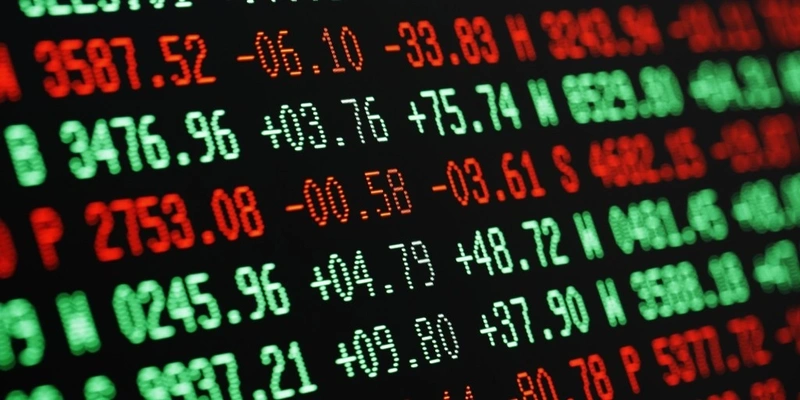 London's FTSE 100 struggled on Thursday, with optimism fuelled by hope of peak interest rates after cooler inflation readings gave way to more tepid trade.
Weaker oil prices did not help the large-cap index's cause, nor did an earnings warning from Burberry.
Elsewhere, there was some M&A impetus among AIM listings.
'The market may be in something of a holding pattern until the next central bank meetings land in early to mid-December – although takeover action has offered some excitement today,' AJ Bell analyst Russ Mould commented.
The FTSE 100 index fell 75.94 points, 1.0%, at 7,410.97. It is still up 1.2% so far this week. The FTSE 250 slumped 325.00 points, 1.7%, at 18,351.48, and the AIM All-Share closed down 2.28 points, 0.3%, at 713.29.
The Cboe UK 100 fell 1.0% at 739.31, the Cboe UK 250 dropped 1.8% at 15,854.26, though the Cboe Small Companies rose 0.3% at 13,334.99.
In European equities, the CAC 40 in Paris ended down 0.6%, while the DAX 40 in Frankfurt rose 0.2%, helped by a 5.7% share price for Siemens.
Stocks in New York were lower. The Dow Jones Industrial Average was down 0.4%, the S&P 500 down 0.3% and the Nasdaq Composite 0.4% lower.
Sterling was quoted at $1.2417 at the time of the London equities close on Thursday, lower than $1.2448 at the London equities close on Wednesday. The euro traded at $1.0855, lower than $1.0864. Against the yen, the dollar was quoted at JP¥150.54, down versus JP¥150.91.
A tamer US inflation reading on Tuesday put pressure on the dollar and took some sting out of Federal Reserve interest rate expectations.
Data from the UK did similar for Bank of England expectations.
Brent oil was trading at $77.95 a barrel late on Thursday, lower than $81.59 on Wednesday.
SPI Asset Management analyst Stephen Innes commented: 'Oil prices nosedived after government data showed US crude oil stockpiles spiked above consensus last week while demand for refined fuels fell.
'The market has been grappling with conflicting messages over the past few weeks. Opec+ is talking up tight markets on China demand. At the same time, The International Energy Agency said that global oil markets will not be as tight as expected this quarter, as supply had outpaced upgrades to demand.'
Shell and BP tracked oil prices lower in London, closing down 3.0% and 2.8%. The former went ex-dividend, meaning new buyers no longer qualify for the latest payout.
Hargreaves Lansdown fell 5.8%, the fund supermarket also went ex-dividend.
Burberry closed the worst FTSE 100 performer, tumbling 11%. Reporting on its half-year period ended September 30, Burberry said pretax profit fell 13% to £219 million from £251 million. Adjusted operating profit declined 6.3% to £223 million from £238 million, as adjusted operating profit margin narrowed to 15.9% from 19.5%.
Revenue grew 3.8% to £1.40 billion from £1.35 billion a year before.
'The slowdown in luxury demand globally is having an impact on current trading. If the weaker demand continues, we are unlikely to achieve our previously stated revenue guidance for FY24,' Burberry warned.
Burberry had expected low double-digit revenue growth for the year.
The US retail sector was also in focus. Walmart was down 7.5% in New York. In the third quarter to October 31, the Bentonville, Arkansas-based retailer reported revenue of $160.80 billion, up 5.2% annually from $152.81 billion.
Operating income in the quarter surged to $6.20 billion from $2.70 billion.
Basic net income per share was $0.17, swinging from a loss of $0.66 a year earlier. The dilute EPS figures were the same.
Looking ahead, Walmart raised its outlook for financial 2023. It now expects net sales to rise by 5.0% to 5.5%, as well as adjusted EPS of $6.40 to $6.48.
Previously, Walmart expected net sales to rise between 4.0% and 4.5%, with adjusted EPS expected to be between $6.36 and $6.46.
However, Chief Financial Officer John Rainey struck a cautious tone in a subsequent results call. He said the firm has seen 'uneven sales' recently.
'And this gives us reason to think slightly more cautiously about the consumer versus 90 days ago,' Rainey added.
Back in London, there was some impetus from M&A moves.
Hotel Chocolat shares more than doubled to 363 pence.
The company said it has agreed to terms of a recommended cash acquisition by US multinational confectionery products manufacturer Mars. Hotel Chocolat's shareholders will receive 375p in cash for each share, a hefty premium to Wednesday's closing price, valuing the chocolatier at £534 million on a fully-diluted basis.
Another takeover object, City Pub Group, jumped 37%, though its probable new parent is listed closer to home.
Southern England and Wales-focused pub operator City Pub agreed on the terms of a recommended takeover offer with fellow AIM-listed pub operator Young & Co's Brewery.
The offer price of 108.75p represents a 46% premium to its Wednesday closing price, valuing the company at £162 million. The deal would expand Young's managed trading estate by 50 pubs to 279, with the deal expected to provide strategic, operational and financial benefits.
Gold was quoted at $1,983.48 an ounce late Thursday afternoon, higher than $1,962.09 on Wednesday.
Friday's economic calendar has a UK retail sales reading at 0700 GMT, before a eurozone inflation reading at 1000 GMT.
In the local corporate calendar, currency and derivatives manager Record releases half-year results.
Copyright 2023 Alliance News Ltd. All Rights Reserved.
Find out how to deal online from £1.50 in a
SIPP
,
ISA
or
Dealing account
.
---
Issue Date: 16 Nov 2023