Inflation relief gives investors reason for optimism and sends FTSE 100 soaring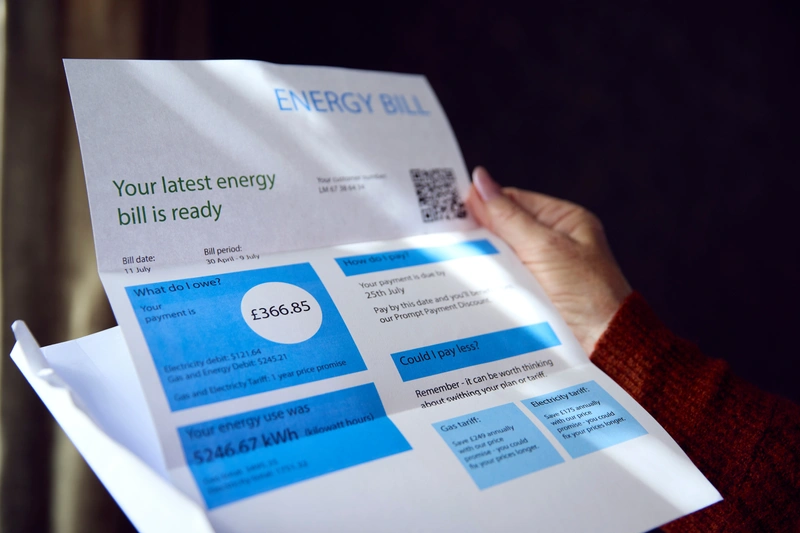 UK inflation down to 4.6% as wholesale energy prices fall / Image source: Adobe
Stock prices in London opened higher on Wednesday morning, as UK inflation came in lower than expected, while a cool US inflation print and sound retail sales data from China also boosted sentiment.
The FTSE 100 index opened up 85.47 points, 1.2%, at 7,525.94. London's large-cap index saw broad-based gains, with an especially strong performance from retailers and property stocks following a surprise UK inflation print. Miners also rose following stronger-than-expected economic data from China.
The more domestically-focused FTSE 250 was up 194.42 points, 1.1%, at 18,730.55, and the AIM All-Share was up 3.40 points, 0.5%, at 713.12.
The Cboe UK 100 was up 1.0% at 750.97, the Cboe UK 250 was up 1.2% at 16,252.23, and the Cboe Small Companies was up 0.2% at 13,213.08.
In European equities on Wednesday, the CAC 40 in Paris was up 0.7%, while the DAX 40 in Frankfurt was up 0.5%, having both added over 1% on Tuesday.
UK consumer price inflation cooled dramatically last month, undershooting the Bank of England's forecasts, and sealing a victory for Rishi Sunak in his goal to halve inflation by the end of the year.
The Office for National Statistics said UK consumer prices rose 4.6% annually in October, dropping sharply from the 6.7% pace in September. The reading was lower market consensus of 4.8%, as cited by FXStreet, which was also the forecast from the Bank of England.
The annual rate was the lowest since October 2021, the ONS noted.
The data has helped to reinforce the market's expectation that UK interest rates have peaked, and driven expectations that rate cuts could be sooner than previously thought.
In London's FTSE 100, stocks in interest-rate sensitive sectors such as property were on the rise. Taylor Wimpey rose 2.7% and Rightmove added 2.0%.
Retailers also got a boost, with easing inflation likely to mean less of a squeeze on consumers' disposable income. JD Sports rose 1.7%, and Primark-owner AB Foods added 1.6%.
In a similar vein, global equity markets got a boost from Tuesday's US CPI print, which also showed price rises slowed by more than expected last month. This put downward pressure on the dollar, with investors all but assured the Federal Reserve has already enacted its final interest rate hike for this cycle of monetary tightening.
'Yes, ladies and gentlemen, the way is being paved for a potential Santa rally this year. But the Fed will continue to calm down the game, and any strength in the US economic data should reinforce the 'high for long' rhetoric and tame appetite,' said Ipek Ozkardeskaya, Swissquote Bank senior analyst.
Investors will be considering US retail sales data due later in the day, to see how consumer spending has held up amid historically high interest rates.
Sterling was quoted at $1.2471 early Wednesday, edging lower than $1.2475 at the London equities close on Tuesday. The euro traded at $1.0878, up from $1.0855. Against the yen, the dollar was quoted at JP¥150.66, down versus JP¥150.85.
In the US on Tuesday, Wall Street rallied, with the Dow Jones Industrial Average up 1.4%, the S&P 500 up 1.9% and the Nasdaq Composite 2.4%.
Elsewhere in the FTSE 100, data analytics and consumer credit reporting firm Experian jumped 5.0%.
It said pretax profit in the six months to September rose 48% year-on-year to $763 million from $517 million, on revenue that rose around 5% to $3.42 billion from $3.25 billion.
In Asia on Wednesday, there was also some positive economic data from the region's largest economy spurring risk sentiment.
Chinese retail sales grew by more than expected, boosted by an extended holiday at the start of the month. Retail sales jumped 7.6% on-year in October, according to the National Bureau of Statistics, up from September's 5.5% and the highest growth since May. It was ahead of the market consensus of 7.0%, as cited by FXStreet.
Meanwhile, industrial production growth in October crept up to 4.6%, beating forecasts that it would mean unchanged from September's 4.5%.
The positive data from China helped to lift shares in London's mining stocks, with the country being a key buyer of industrial metals. Anglo American rose 2.8%, Fresnillo 2.6%, and Endeavour up 2.4%.
Gold was quoted at $1,970.55 an ounce early Wednesday, higher than $1,964.57 on Tuesday.
In China, the Shanghai Composite was closed up 0.6%, while the Hang Seng index in Hong Kong surged 3.9%. The S&P/ASX 200 in Sydney closed up 1.4%. The Nikkei 225 index in Tokyo closed up 2.6%.
Japan's economy shrank by 0.5% between June and September compared to the second quarter, the preliminary data showed, worse than the consensus forecast of minus 0.1%.
The drop, which followed two straight quarters of growth, was on the back of continued low consumer spending and weakness in the global economy hitting Japan's exports.
Brent oil was trading at $82.51 a barrel, down from $83.42.
Wednesday's economic calendar still has eurozone industrial production at 1000 GMT and a US producer price index as well as retail sales at 1330 GMT.
Copyright 2023 Alliance News Ltd. All Rights Reserved.
Find out how to deal online from £1.50 in a
SIPP
,
ISA
or
Dealing account
.
---
Issue Date: 15 Nov 2023