Cisco Systems plunges after cutting $3 billion off 2024 guidance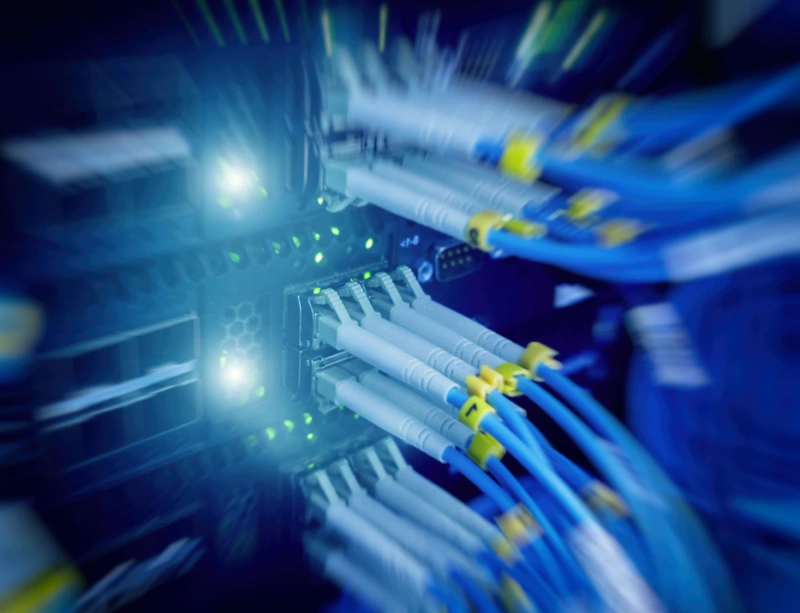 Company believes busy spell of product delivery has depended demand / Image source: Adobe
IT capex bellwether chops $3 billion off 2024 revenue steer
Cisco optimistic that demand will improve in coming months
Investors less hopeful, sending stock plunging 12%
We all know tech has come roaring back this year; the Nasdaq Composite has rallied 36% in 2023, but capital budgets may be coming under pressure as the year draws to a close, if Cisco Systems' (CSCO:NASDAQ) guidance is anything to go by.
Cisco is often seen as a bellwether of corporate tech spending so investors will be nervous after the company cut its annual guidance in an after-hours first quarter release on Wednesday (15 Nov) as demand for new orders of network hardware slows. 
WHAT CISCO SAID
The $190 billion company reported adjusted EPS (earnings per share) of $1.11 on revenue of $14.7 billion for the three months to end October, versus consensus of $1.03 EPS on $14.62 billion. Yet second quarter earnings and revenues are set to significantly undershoot expectations.
For Q2, adjusted EPS is expected between $0.82 to $0.84 on revenue of between $12.6 billion to $12.8 billion, way below previous consensus pitched at $0.99 on $14.19 billion.
---
Cisco saw a slowdown of new product orders in the first quarter of fiscal 2024 and believes 'the primary reason is that customers are currently focused on installing and implementing products in their environments following exceptionally strong product delivery over the past three quarters,' the company said.
DEMAND WILL STRENGTHEN
That gives Cisco confidence that demand will harden through early 2024 but it was enough to spook the markets. Cisco stock is set to fall more than 12% when Wall Street reopens later today, landing at $47.15 levels not seen since May.
'After customers implement large amounts of recently shipped product, we expect to see product order growth rates accelerate in the second half of the year. We are committed to delivering operating leverage and increasing capital returns to our shareholders,' the company said. 
Even so, it means Cisco lowering full year fiscal 2024 guidance. The company is now anticipating adjusted EPS in a range of $3.87 to $3.93 on revenue of $53.8 billion to $55 billion, versus previous estimates of $4.01 to $4.08 on $57 billion to $58.2 billion.
Find out how to deal online from £1.50 in a
SIPP
,
ISA
or
Dealing account
.
---
Issue Date: 16 Nov 2023