FTSE 100 opens flat as Burberry falls but M&A frenzy continues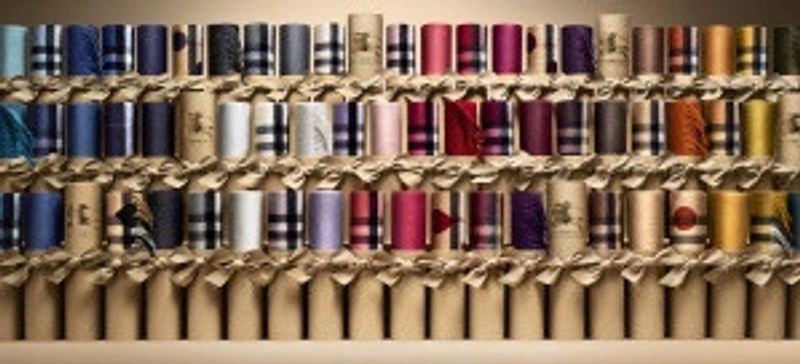 Stock prices in London opened tepidly on Thursday, amid both positive and negative developments from blue-chip companies.
The FTSE 100 index opened up 1.63 points at 7,488.54. The FTSE 250 was down 25.89 points, 0.1%, at 18,650.59, and the AIM All-Share was up 1.33 points, 0.2%, at 716.90.
The Cboe UK 100 was up 0.1% at 747.26, the Cboe UK 250 was flat at 16,152.02, and the Cboe Small Companies was down 0.1% at 13,284.18.
In European equities, the CAC 40 in Paris was down 0.2%, while the DAX 40 in Frankfurt was up 0.4%.
In the FTSE 100, there was a slew of corporate updates.
The most notable came from Burberry, as its shares plunged 10%.
The British fashion company warned it is unlikely to achieve its annual revenue guidance amid a slowdown in luxury demand. Reporting on its half-year period to September 30, Burberry said revenue grew 3.8% on-year to £1.40 billion from £1.35 billion. Retail comparable store sales grew 10% at constant currency or 6% on a reported basis.
'The slowdown in luxury demand globally is having an impact on current trading. If the weaker demand continues, we are unlikely to achieve our previously stated revenue guidance for FY24,' the firm said. It had expected low double-digit growth for the year. This would have a knock-on effect on profit, which would be towards the lower end of the current consensus range of £552 to £668 million.
Yanmei Tang, analyst at Third Bridge commented: 'Although Burberry's overall momentum is impressive their sales growth in China has slowed considerably, reflecting broader trends in the global luxury industry. Our experts say Burberry might be more adversely affected in China than several other luxury brands because of its positioning as a second-tier fashion luxury brand, targeting a relatively mass audience.'
Melrose Industries rose 1.8% as it said recent trading has been better than expectations, prompting the industrial and manufacturing company to upgrade its annual expectations.
It now expects revenue between £3.3 and £3.4 billion. In Aerospace, it expects adjusted operating profit between £400 and £410 million, with an adjusted operating margin above 12%, and adjusted earnings before interest, tax, depreciation and amortisation between £545 and £555 million.
'Due to the stronger underlying margins being achieved, the 2023 full year profit expectations are upgraded by 7%, more than doubling profits compared to last year. This reflects ongoing confidence in the performance of the business with Engines full year margins now expected to be 25% and Structures margins 4% or more,' Melrose explained.
BP and Shell fell 0.7% and 1.3% respectively, amid downward pressure on oil prices.
Brent oil was trading at $80.65 a barrel, lower than $81.59. Brent prices fell after it emerged the US had increased crude stockpiles by more than expected last week.
Among London small-caps, Hotel Chocolat shares surged to 365 pence.
The company said it has agreed the terms of a recommended cash acquisition by US multinational confectionery products manufacturer Mars Inc. Hotel Chocolat's shareholders will receive 375p in cash for each share, which represents a high premium to the closing price of 139p on Wednesday, valuing the chocolatier at £534 million on a fully-diluted basis.
On AIM, City Pub Group's shares jumped 30%.
The southern England and Wales-focused pub operator agreed on the terms of a recommended takeover offer with fellow AIM-listed pub operator Young & Co's Brewery. The offer price of 108.75p represents a 46% premium to its Wednesday closing price, valuing the company at £162 million. The deal would expand Young's managed trading estate by 50 pubs to 279, with the deal expected to provide strategic, operational and financial benefits.
Young's shares were up 0.9%.
In the US on Wednesday, Wall Street ended in the green, with the Dow Jones Industrial Average up 0.5%, the S&P 500 up 0.2% and the Nasdaq Composite up 0.1%.
On Wednesday, annual US producer price growth was weaker than expected, reinforcing the cooler-than-expected consumer price inflation print on Tuesday. Meanwhile, separate numbers on Wednesday showed retail sales were better than forecast, stoking hopes among some that the US could achieve an economic 'soft landing'.
The dollar was stronger in early transactions in Europe.
Sterling was quoted at $1.2384 early Thursday, lower than $1.2448 at the London equities close on Wednesday. The euro traded at $1.0844, lower than $1.0864. Against the yen, the dollar was quoted at JP¥151.40, up versus JP¥150.91.
Investors were also assessing developments on the geopolitical front, as the leaders of the world's two largest economies met in San Francisco.
US President Joe Biden and Chinese President Xi Jinping agreed to restore military communications at their first summit in a year, even as Biden went off script by saying he still considered Xi a 'dictator'.
The leaders shook hands and strolled in a garden at a historic California estate during four-hour talks aimed at preventing growing tensions between the world's largest economies from spiraling into conflict.
They also agreed that China would crack down on the production of ingredients for the drug fentanyl, responsible for a deadly epidemic of opioid abuse in the US. But Xi and Biden remained far apart on the wider flashpoint of Taiwan, with the Chinese president telling his US counterpart to stop arming the island and saying that reunification was 'unstoppable.'
Meanwhile, the US Congress passed a stop-gap funding bill to keep federal agencies running for another two months and avert a painful holiday season government shutdown – although the deal leaves out aid to war-torn Ukraine and Israel requested by Biden.
In Asia on Thursday, the Nikkei 225 index in Tokyo closed down 0.3%. In China, the Shanghai Composite closed down 0.7%, while the Hang Seng index in Hong Kong closed down 1.4%. The S&P/ASX 200 in Sydney closed down 0.7%.
Gold was quoted at $1,966.50 an ounce early Thursday, slightly higher than $1,962.09 on Wednesday.
Thursday's economic calendar has the latest US jobless claims reading and an industrial production report from the world's largest economy at 1330 GMT and 1415 GMT.
Copyright 2023 Alliance News Ltd. All Rights Reserved.
Find out how to deal online from £1.50 in a
SIPP
,
ISA
or
Dealing account
.
---
Issue Date: 16 Nov 2023