FTSE 100 trades down as pound tops $1.25 after bank governor weighs in on inflation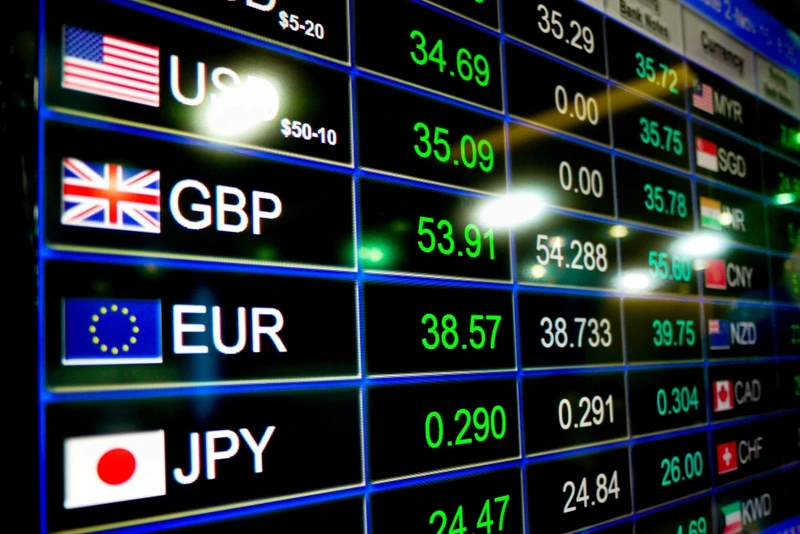 Stocks in London retreated on Tuesday, with a stronger pound not helping the FTSE 100's cause, with focus shifting to meeting minutes from the US Federal Reserve this evening.
The FTSE 100 index was down 40.25 points, 0.5%, at 7,456.11. The FTSE 250 lost 90.31 points, 0.5%, at 18,508.74, and the AIM All-Share was down 1.18 points, 0.2%, at 720.77.
The Cboe UK 100 was down 0.5% at 743.94, the Cboe UK 250 also lost 0.5%, fading to 16,020.34, and the Cboe Small Companies was flat at 13,510.26.
In European equities, the CAC 40 in Paris was down 0.2%, while the DAX 40 in Frankfurt was up 0.1%.
'Investors are likely to be taking stock of events and thinking about where markets might go next year,' AJ Bell analyst Russ Mould commented.
'The narrative has shifted from how fast interest rates could go up to now focusing on when rates might start to go down. Smaller companies have perked up on the market in recent weeks, alongside long duration investments such as infrastructure and property funds, which implies a slight shift in investor thinking. However, these are bouncing off a low base and it is too early to proclaim any definitive market rotation.'
Sterling was quoted at $1.2527 early Tuesday afternoon, higher than $1.2497 at the London equities close on Monday.
The pound was on the up after the governor of the Bank of England has warned it is 'much too early' to say that inflation has been beaten, despite some encouraging numbers last week.
Andrew Bailey, who sits on the body which decides interest rates, said that inflation is still 'too high'.
On the fiscal policy front, UK Chancellor Jeremy Hunt takes centre-stage on Wednesday, delivering his autumn statement.
Berenberg analyst Kallum Pickering expects 'harsh realities' to keep any major policy changes to a minimum.
Pickering added: 'With markets still fearful about sticky global inflation and the UK's supply-side challenges, the government is unlikely to change the cautious approach it has followed since the bond market panic in autumn last year. Although Chancellor Jeremy Hunt has signalled tax cuts to come at tomorrow's 2023 autumn statement, we see it as unlikely that he will announce policies that could materially improve the near-term economic outlook. Aside from some modest tweaks, Hunt will likely continue to focus on reducing the deficit and debt as a percentage of GDP.
'For good reasons, this autumn statement will likely be the opposite to the fiscal plans that triggered an earthquake in UK markets last year and the downfall of the Liz Truss government.'
According to the Office for National Statistics, UK public sector net borrowing, excluding public sector banks, reached £14.9 billion last month. This was 42% higher than the £10.5 billion in October 2022, and ahead of Office for Budget Responsibility's March forecast of £13.7 billion. It marks the second-highest level for October since records began in 1993, behind only the October of 2020 during the Covid pandemic.
In the UK fiscal year to date, borrowing stands at £98.3 billion, which is £21.9 billion higher than the same period of the prior year. However, it is £16.9 billion less than the OBR's forecast of £115.2 billion.
The euro traded at $1.0941 on Tuesday afternoon, flat from $1.0942. Against the yen, the dollar was quoted at JP¥147.71, down versus JP¥148.32.
The US Fed's policy-setting Federal Open Market Committee will release meeting minutes at 1700 GMT on Tuesday.
At its meeting at the start of November, the Federal Reserve left interest rates unchanged. In a widely expected move, the central bank unanimously agreed to hold the key federal funds rate in a target range between 5.25%-5.50%, a 22-year-high, where it has been since July.
But since then, Chair Jerome Powell warned the central bank would hike again if need be. Favourable US inflation data followed, however. It showed a slowdown in the annual rate to 3.2% in October from 3.7% in September, restoring hope that the Fed has already enacted its last hike of the cycle.
Stocks in New York are called to open slightly lower. The Dow Jones Industrial Average is called down 0.2%, and the S&P 500 and Nasdaq Composite down 0.1%.
Numbers from Nvidia could hog the spotlight later. The stock is up more than three-fold so far this year, with the chipmaker front and centre in the artificial intelligence frenzy.
'Failure to live up to the bullish expectations being touted around could hit the stock hard,' Scope Markets analyst Joshua Mahony commented.
Ahead of the New York equities open, Nvidia's stock was 0.1% higher.
In London, AO World added 6.8%, as the electronics retailer's recovery continues.
AO World said revenue in the six months to September 30 declined 12% on-year to £481.7 million, from £546.3 million. However, it swung to a pretax profit of £13 million, from a loss of £12 million.
'I am very pleased with the clear progress that we are making as a result of our strategic pivot to focusing on profit and cash. We have generated more profit in the first half of this year than we did in the whole of last year,' Chief Executive John Roberts said.
Administrative expenses declined 16% year-on-year to £98.9 million from £118.0 million. AO World's gross margin expanded to 23.5% from 19.5% a year prior.
The company, based in Bolton in the north-west of England, said it removed 'unprofitable sales' and introduced charges for all deliveries.
Staffing firm Empresaria slumped 18%. It said 'challenging market conditions' it has grappled with throughout 2023 continued in the fourth-quarter.
'The most significant impact has been on permanent recruitment throughout the year, and we are now seeing clients deferring hiring decisions and/or start dates until the new year,' Empresaria warned.
It now expects adjusted pretax profit to be between £3.0 to £3.5 million. This is down sharply from its May forecast of about £7.0 million, and would be around a third of the £9.0 million achieved in 2022.
Among London-listed large-caps, soft drink bottler Coca-Cola HBC rose 4.8%. The company late Monday said it will start a share buyback programme to return up to €400 million to shareholders. The company expects the programme to run for around two years.
Coca-Cola HBC was the index's best-performer, though there was little in the way of progress elsewhere on the FTSE 100. Some of blue-chip index's international earners were lower amid the stronger pound.
Burberry fell 1.1%, tracking some of its Paris-listed luxury peers lower. LVMH fell 1.5% and Kering lost 1.1%. UBS cut LVMH to 'neutral' from 'buy' on Tuesday.
Brent oil was trading at $81.85 a barrel midday on Tuesday, lower than $82.78 at the London equities close on Monday. Gold was quoted at $1,987.53 an ounce early Tuesday afternoon, higher than $1,974.08 late Monday.
Copyright 2023 Alliance News Ltd. All Rights Reserved.
Find out how to deal online from £1.50 in a
SIPP
,
ISA
or
Dealing account
.
---
Issue Date: 21 Nov 2023