FTSE 100 falls as Covid crackdown shows slowing China economy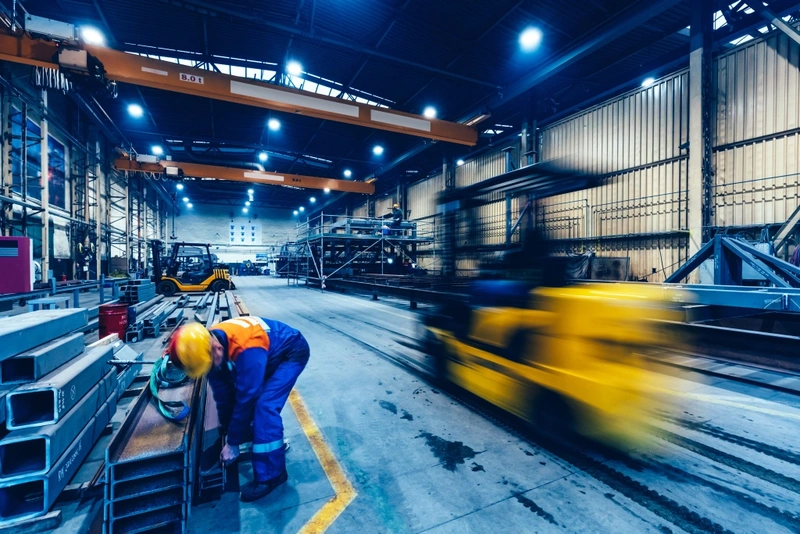 Shockingly bad industrial production figures from China, the factory of the world, has send stock markets lower at the start of the new week.
The FTSE 100 index was down 20.41 points, or 0.3%, at 7,397.35 early Monday. The mid-cap FTSE 250 index was down 89.36 points, or 0.5%, at 19,832.07. The AIM All-Share index was down 2.53 points, or 0.3%, at 953.07.
The Cboe UK 100 index was down 0.3% at 737.52. The Cboe 250 was down 0.3% at 17,519.76, and the Cboe Small Companies down 0.1% at 14,622.25.
In Paris, the CAC 40 stock index was down 0.8% and the DAX 40 in Frankfurt was 0.6% lower.
Industrial production in China fell by 2.9% year-on-year in April, reflecting damage from shuttered factories and transportation woes as officials ramped up Covid restrictions last month. This figure is the weakest since early 2020, and represents a swing from 5.0% growth in March.
The dismal showing came as China battles its worst Covid outbreak since the early days of the pandemic.
The National Bureau of Statistics also announced data showing that retail sales shrank 11% on-year in April. It is the biggest slump since March 2020 as Chinese consumers remained cooped up at home or jittery over lingering restrictions.
AvaTrade analyst Naeem Aslam said: 'The data has made traders anxious about the global economic outlook. The general trend is likely to prevail in the market, which is that the dollar index continues to act as a safe haven, Treasuries will soar, and oil prices may move further lower; this shows that this week could be another week of weakness for the global equity markets.'
In Asia on Monday, the Japanese Nikkei 225 index closed up 0.5%. In China, the Shanghai Composite ended 0.3% lower, while the Hang Seng index in Hong Kong was up 0.2%. The S&P/ASX 200 in Sydney ended up 0.3%.
Brent oil was quoted at $110.38 a barrel Monday morning, lower from $111.00 late Friday. Gold stood at $1,805.30 an ounce, down significantly against $1,940.80.
In London, Vodafone was atop the FTSE 100 early Monday, rising 3.6%, after Emirates Telecommunications - which trades as e& and formerly as Etisalat - built a 9.8% stake in the firm, worth £3.27 billion at Friday's closing price.
Marc Kimsey, trader at Frederick & Oliver, said: 'Demand for Vodafone shares is high this morning. Emirates Telecommunications may have stated it has no intention of making a bid for the whole company, but that won't deter traders from snapping up stock, as UK-listed companies continue to garner interest from foreign entities.'
Emirates Telecom said: 'e& plans to be a long-term and supportive shareholder in Vodafone and is not seeking to exert control or influence the company's board or management team. Similarly, e& has no intention to make an offer for Vodafone.'
Among London midcaps, Plus500 was up 3.5% - the best performer in the index - after the online trading platform said trading in the second quarter has been 'very strong'.
As a result, it expects annual earnings and revenue will be 'significantly ahead of current market expectations'.
In 2021, Plus500 posted pretax profit of $386.4 million on revenue of $718.7 million.
'The group's strong performance so far in 2022 has also been driven by the development of new proprietary technologies and product offerings, which will deliver growth and drive expansion and diversification across new geographies,' Plus500 added.
At the other end of the FTSE 250, Diploma sunk 7.4%, the worst performer, despite being 'delighted' with its performance in the first half, with sales surging.
The London-based specialised technical products and services company said its revenue growth was driven by positive demand and pricing.
In the six months to March 31, revenue was up 23% to £448.5 million from £365.2 million, and pretax profit up 23% to £52.3 million from £42.5 million.
Diploma upped its interim dividend by 20% to 15.0 pence from 12.5p.
'We are not complacent about the economic outlook, but the second half has started really well and we are confident in our upgraded full year guidance,' Chief Executive Johnny Thomson said.
Diploma is guiding for low double digit underlying revenue growth, and reported revenue growth of a 'little over' 20%.
Greggs was down 2.5%. The high-street bakery chain said it has 'traded well' in the first 19 weeks of 2022.
Like-for-like sales in company-managed shops surged 27%, a figure which the firm noted is 'flattered' by comparison with restricted trading conditions in the same period of 2021.
'Since we last reported, like-for-like sales growth in the most recent ten weeks to 14 May, when lockdowns in 2021 were easing, has averaged 16% and we expect this figure to continue to normalise as we start to compare with more robust trading periods in 2021,' Greggs added.
Greggs noted that sales in cities and office locations 'continue to lag' but transport locations seen a 'marked increase'.
Total sales in the 19 weeks to May 14 increased to £495 million from £378 million.
Kainos shed 6.1% after Berenberg cut the Belfast-headquartered software firm to 'hold' from 'buy'.
National Express gave back 2.4%. It confirmed it will not raise the offer for public transport peer Stagecoach that it made in March.
National Express said it believes its all-share combination with Stagecoach remains the better choice after being spurned for a cash offer from DWS Infrastructure.
In a statement on Monday, National Express said: 'The National Express board notes that the proposed exchange ratio represents a current value of 90p per Stagecoach share - based on the latest National Express share price as at May 13 2022 - and an illustrative look-through value of approximately 113p per Stagecoach share, a 7.6% premium to the DWS offer of 105p.
Stagecoach was trading down 0.2% at 104.40p early Monday.
'National Express therefore considers the terms of its proposal to be full and fair and has decided that the terms will not be increased and are now final,' National Express said.
The Stagecoach board agreed to a £594.9 million cash offer from Pan-European Infrastructure III SCSp, an infrastructure fund managed and advised by DWS Infrastructure.
On Monday, DWS noted it has secured 30.4% acceptances for its takeover, which is unchanged from recent updates.
The pound was quoted at $1.2247 early Monday, higher from $1.2230 at the London equities close on Friday.
The euro was priced at $1.0422, firm against $1.0410. On Friday, the common currency for the euro area sank to an intraday low of $1.0350 against the greenback, its lowest level since January 2017.
Against the yen, the dollar was trading at JP¥129.23 early Monday in London, soft from JP¥129.28 late Friday.
Copyright 2022 Alliance News Limited. All Rights Reserved.
Find out how to deal online from £1.50 in a
SIPP
,
ISA
or
Dealing account
.
---
Issue Date: 16 May 2022