LVMH shines on record sales and Tiffany turnaround progress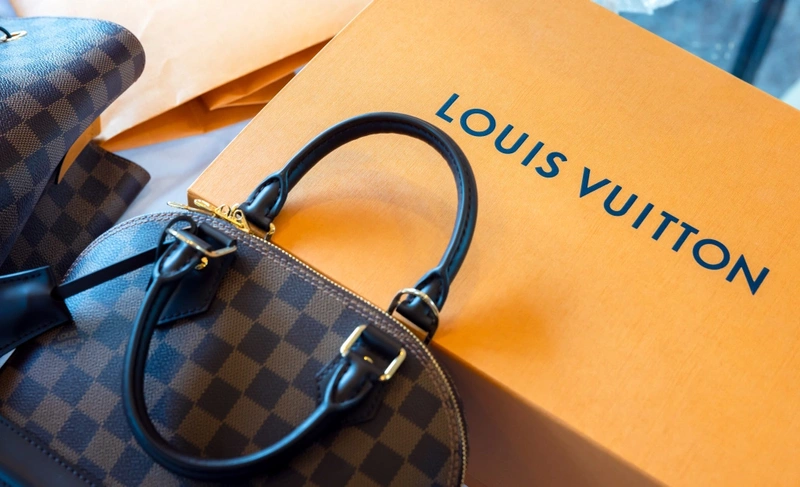 Shares in LVMH rose 1.1% to €701.9 in Paris on Friday after the world's largest luxury goods maker reported an acceleration in fourth quarter sales growth and traction with its turnaround of high-end watch and jewellery seller Tiffany, which delivered a 'record performance' in its first year within the group.
LVMH, the luxury conglomerate behind brands ranging from Louis Vuitton and Christian Dior to Givenchy and Hennessy cognac, generated record sales and profits in 2021, driven by buoyant demand in the US and China.
BOUNCING BACK IN STYLE
In the fourth quarter, LVMH's organic sales growth accelerated to 22% versus 2019 as luxury labels drove a forecast-beating 28% sales surge in the fashion and leather goods division.
Annual sales grew by a forecast-busting 44% to €64.2 billion in 2021, while net profit of €12 billion also beat expectations as LVMH bounced back from the pandemic in style.
Full year revenues were well ahead of the record levels reached in 2019, before the industry was roiled by Covid-induced store lockdowns and a global travel deep-freeze.
'Organic revenue growth was 36% compared to 2020 and 14% compared to 2019', said LVMH. 'The performance for the year confirms a return to strong growth momentum following the severe disruption to the first half of 2020 resulting from the global pandemic.'
For its first year under LVMH's ownership, US luxury brand Tiffany delivered a record performance in terms of revenue, profits and cash flow, with high-end jewellery sales hitting an all-time high.
Controlled by billionaire Bernard Arnault, Paris-based LVMH also upped its annual dividend to €10, its highest ever payout, as well-heeled shoppers flocked to its brands.
'Despite the uncertainties that remain at the start of this new year,' said chairman and CEO Arnault, 'which continues to be disrupted by health concerns, we approach 2022 with confidence and are convinced that LVMH is in an excellent position to further strengthen its lead in the global luxury market.'
THE THIRD BRIDGE VIEW
Harry Barnick, retail and luxury goods analyst at Third Bridge, commented: 'Brand heat at Louis Vuitton and Dior is building as customers opt for expensive but value focused, long-lasting purchases.
'However, the huge growth figures posted over the last 6-to-12 months are likely to normalise in markets like China and the US in the medium term. Our experts suggest that average selling prices rose high single digits at the Louis Vuitton brand, with the current scarcity in the raw material justifying the increases.'
Barnick continued: 'The Tiffany turnaround is in full motion, with a clear shift in communication style, a push towards gold jewellery and an increase in price points driving growth.'
Find out how to deal online from £1.50 in a
SIPP
,
ISA
or
Dealing account
.
---
Issue Date: 28 Jan 2022