Millionaires are still buying cryptocurrencies, should you?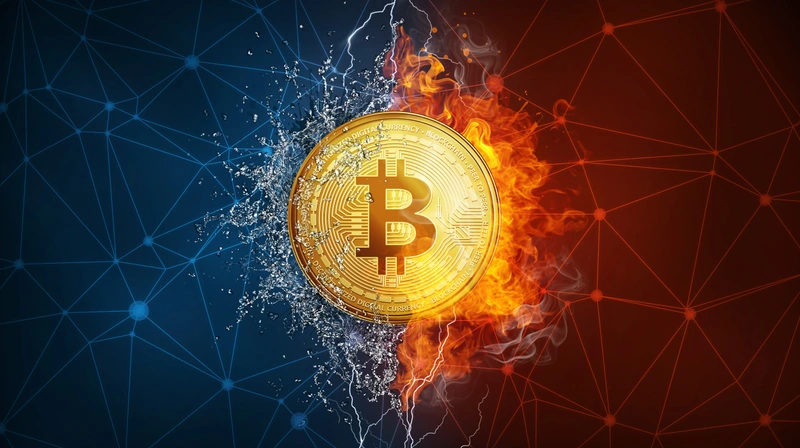 Bitcoin has surged more than 80% in 2023, rallying from worst of crypto winter / Source: Adobe
Study shows 85% of wealthy clients are interested in cryptocurrencies
Bitcoin has surged more than 80% in 2023
Investors warned to tread carefully with volatile asset classes
High-net-worth investors continue to throw money at cryptocurrencies, a new study has found. According to a survey by financial advisor the DeVere Group, 85% of wealthy clients have considered or currently already are investing in cryptocurrencies such as bitcoin in 2023.

The poll's findings were up from 82% during 2022.
Bitcoin has rallied more than 80% in 2023 as investors embrace higher-risk assets following a huge risk-off shift last year. Ethereum and XRP, alternative crypto assets, have rallied 56% and 40% this year, although other cryptocurrencies have failed to rebound from the so-called crypto winter.
Tether and Binance Coin remain flat this year, while Dogecoin, popularised by Elon Musk, has fallen more than 7% in 2023.
SHOULD YOU PILE IN TO CRYPTOS?
Chasing trends is seldom wise and it is worth pointing out that the DeVere survey was aimed at a client base already possibly warm to the idea of crypto investing.
The survey was targeted at 'the organisation's high net worth clients with between £1 million and £5 million of investable assets who sought advice on cryptocurrencies throughout 2022,' the study results say.
The key questions for investors remain around the long-term sustainability and usefulness of cryptocurrencies, and expert views differ widely. In the past Goldman Sachs has issued bullish analysis on bitcoin, which it sees increasingly usurping gold's role as a store of value.
But it would have to exhibit far less volatility, gain much greater regulatory approval, and achieve a lower carbon footprint, before it made it significant inroads into mainstream professional investment portfolios.
Meanwhile the longer-term adoption of crypto as a means of exchange by businesses and consumers is still highly uncertain, especially given its volatility. Continued scrutiny and pressure from regulators on issues of consumer harm, money laundering and environmental harm may also dent crypto prospects, as could central banks issuing their own digital currencies.
TRADING THE VOLATILITY
Some investors might not believe bitcoin is a long-term fixture in the financial ecosystem, but be tempted to trade the volatility, and buy the dips. Many of us will have heard or read about traders who have made small fortunes through buying and selling bitcoin. But this activity is closer to gambling than it is investing.
There's nothing wrong with that in moderation. 'Plenty of people buy lottery tickets, and place bets on all manner of things from football games to Strictly Come Dancing,' says Laith Khalaf, head of investments at AJ Bell.
'But you shouldn't part with any money that you can't afford to lose. And if you do get lucky trading crypto, it's probably best not to splash out on a bottle of fizz before you've got the profits firmly in your bank account in pounds, dollars, or euros, because gains can disappear in the blink of an eye.'
DISCLAIMER: Financial services company AJ Bell referenced in this article owns Shares magazine. The author of this article (Steven Frazer) and the editor (Ian Conway) own shares in AJ Bell.
Find out how to deal online from £1.50 in a
SIPP
,
ISA
or
Dealing account
.
---
Issue Date: 11 Jul 2023