UK stocks mixed as strong pound dents FTSE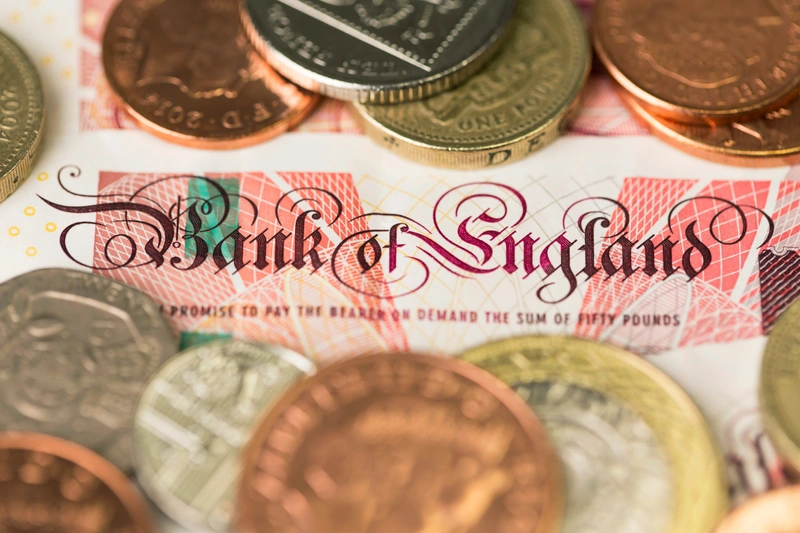 UK stocks mixed as strong pound dents FTSE / Source: Adobe
Stock prices in London were mixed on Tuesday morning, as the FTSE 100 slid on a strong pound and investors remained cautious ahead of a statement from the UK chancellor of the exchequer on Wednesday.
The FTSE 100 index opened down 22.11 points, 0.3%, at 7,474.25. The FTSE 250 was up 12.01 points, 0.1%, at 18,611.06, and the AIM All-Share was up 0.11 of a point at 722.06.
The Cboe UK 100 was down 0.3% at 745.78, the Cboe UK 250 was up 0.2% at 16,129.26, and the Cboe Small Companies was down 0.1% a 13,499.84.
In European equities, the CAC 40 in Paris was flat, while the DAX 40 in Frankfurt was up 0.2%.
The FTSE 100 slipped as a strong pound hampered the progress of its overseas earners, as lower oil prices dragged BP and Shell down 1.0% each.
Sterling was quoted at $1.2532 early Tuesday, higher than $1.2497 at the London equities close on Monday. It is the highest level seen since early September.
The governor of the Bank of England on Monday warned it is 'much too early' to say that inflation has been beaten, despite figures last week which showed the prime minister's target to halve inflation had been reached. Andrew Bailey, who sits on the body which decides interest rates, said that inflation is still 'too high'.
In a speech, Bailey said that it was both too soon to say that inflation had been beaten and too early to start talking about cutting interest rates.
The dollar was weaker against other major currencies as well, as investors awaited the latest minutes from the US Federal Reserve's meeting earlier this month. The release will be a day earlier than usual, due to the Thanksgiving holiday on Thursday shortening the trading week in the US. Financial markets in New York reopen on Friday but will close early that day.
'With softer US economic data in the driver's seat, traders would likely ignore or fade any hawkish pushback in the minutes,' predicted SPI Asset Management's Stephen Innes.
The euro traded at $1.0955, higher than $1.0942. Against the yen, the dollar was quoted at JP¥147.54, down versus JP¥148.32.
Gold was quoted at $1,992.72 an ounce early Tuesday, higher than $1,974.08 on Monday. Brent oil was trading at $81.86 a barrel, lower than $82.78.
In the UK, investors were digesting the latest data on government borrowing, and its potential implications for Wednesday's autumn statement from Chancellor Jeremy.
According to the Office for National Statistics, UK public sector net borrowing, excluding public sector banks, reached £14.9 billion. This was 42% higher than the £10.5 billion in October 2022, and ahead of Office for Budget Responsibility's March forecast of £13.7 billion. It marks the second-highest level for October since records began in 1993, behind only the October of 2020 during the Covid pandemic.
In the UK fiscal year to date, borrowing stands at £98.3 billion, which is £21.9 billion higher than the same period of the prior year. However, it is £16.9 billion less than the OBR's forecast of £115.2 billion.
'October's figures provide a timely reminder that the task of restoring the public finances to a sustainable footing is far from complete,' said Pantheon Macroeconomics chief UK economist Samuel Tombs.
'Prime Minister Sunak promised yesterday that the government will 'turn our attention to cutting taxes' in tomorrow's Autumn Statement, but we doubt that the cuts will be large enough to move the dial on the outlook for GDP growth or interest rates next year.'
In the FTSE 250, UK Commercial Property REIT fell 0.7% after revealing its largest shareholder does not approve its possible merger with small-cap Picton Property Income, and it has consequently terminated discussions.
It had confirmed it was in discussions with Picton earlier this month.
Picton on Tuesday noted the announcement, naming Phoenix Life as the shareholder in question, with a holding of around 43% in UK Commercial Property. Picton said it was considering feedback from shareholders it has received since talks of the merger were confirmed, and will make a further announcement in due course. Its shares rose 0.4%.
In small-caps, Capita jumped 10%.
The outsourcer said around 900 jobs are at risk of redundancy as it begins to conduct employee consultation programmes. Capita expects to deliver cost savings of around £60 million on an annualised basis from the first quarter of next year, with £27 million in exceptional costs related to the job cuts to be recognised this year. The cuts will mostly be 'indirect support function and overhead roles', Capita said.
Meanwhile, electrical retailer AO World rose 1.0%, as it raised its annual profit expectations, now expecting pretax profit between £28 to £33 million for financial 2024, compared to a prior estimate of about £28 million.
AO World said revenue in the six months to September fell 12% year-on-year to £482 million from £546 million, and it swung to a pretax profit of £13 million from a £12 million loss.
It pointed to an improvement in its gross margin thanks to actions such as removing unprofitable sales, introducing delivery fees on all orders, and tightly controlling costs on advertising & marketing.
In the US on Monday, Wall Street ended higher, with the Dow Jones Industrial Average up 0.6%, the S&P 500 up 0.7% and the Nasdaq Composite up 1.1%.
Microsoft hit an all-time intra-day high, before closing up 2.1%. The firm announced it hired OpenAI co-founder Sam Altman following his shock sacking from the company whose ChatGPT chatbot has led the rapid rise of artificial intelligence technology.
After the New York market close on Tuesday, Nvidia will report its third-quarter results. The chipmaker has been the prime beneficiary of the excitement surrounding the AI sector, with its stock more than tripling in value since the beginning of the year.
'Better-than-expected results could send Nvidia to a fresh high, but anything less than stellar is poised to trigger substantial profit-taking... The US-China chip war and the US curbs on advanced chip exports to China are the major sticky points for future sales projections,' noted Ipek Ozkardeskaya, senior analyst at Swissquote Bank.
In Asia on Tuesday, the Nikkei 225 index in Tokyo closed down 0.1%. In China, the Shanghai Composite closed flat, while the Hang Seng index in Hong Kong was marginally higher. The S&P/ASX 200 in Sydney closed up 0.3%.
Copyright 2023 Alliance News Ltd. All Rights Reserved.
Find out how to deal online from £1.50 in a
SIPP
,
ISA
or
Dealing account
.
---
Issue Date: 21 Nov 2023