Experian first half pre-tax profits jump on strong global demand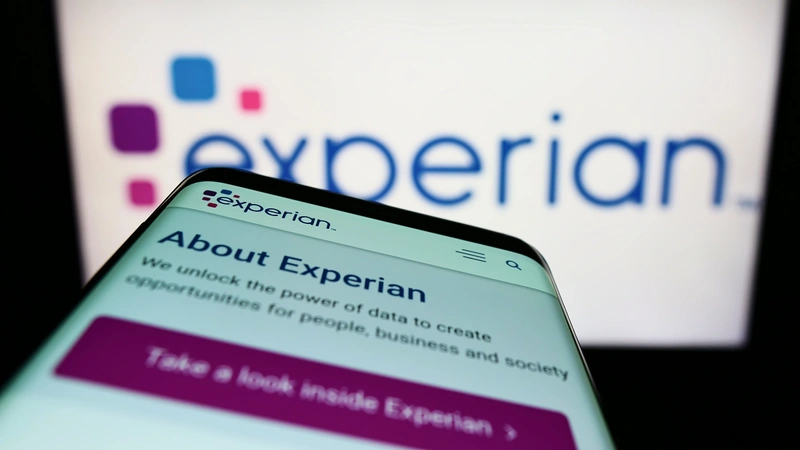 Experian reported a 48% rise in pre-tax profits to $763 million / Image Source: Adobe
48% rise in pre-tax profit
Shares gain over 5% 
The future is bright says analyst
Shares in global data services specialist Experian (EXPN) were up more than 5% this morning to £28.23, making them the biggest gainers on the blue-chip FTSE 100 index, after the company said its first-half performance was in line with guidance.
SUBHEADER
The information services group reported a 5% increase in revenue on an organic basis to $3.42 billion for the six months ending 30 September 2023 driven by demand at both its B2B (business-to-business) and consumer divisions.
Chief executive Brian Cassin attributed the lift in revenue to contributions from new products and ongoing customer wins.
There was key growth in Latin America, 'a good performance in North America, improvement in EMEA (Europe, Middle East and Africa) and Asia Pacific and resilient growth in the UK and Ireland', the firm said.
Pre-tax profit rose 48% to $763 million compared to $517 million in the same year ago period due to revenue growth and non-benchmark costs.
For the full year 2024, 'we continue to expect organic revenue growth in the range of 4% to 6% and modest margin accretion, all at constant exchange rates and on an ongoing basis', added Cassin.
Shareholders were also greeted with the welcome news of a 6% rise in the interim dividend to $0.18 compared to $0.17 last year.
EXPERT VIEWS
Neil Shah, head of research at Edison Group, believes 'the future is bright' for the global data services specialist due to the ongoing demand for credit data services across the globe.
'This surge in demand is largely attributed to an increased consumer interest in affordability assessments and investment portfolio analysis, particularly in the context of the prevailing cost-of-living challenges,' said Shah.
Russ Mould, investment director at AJ Bell, commented: 'Credit data services outfit Experian's first half numbers are particularly pleasing when you consider the disappointment served up by its sector peer TransUnion last month.
'It demonstrates the benefits of Experian's more diversified model – the ability to translate a 5% increase in revenue to a near 50% increase in pre-tax profit is impressive and testament to just what an efficient and profitable operation this is.'
DISCLAIMER: Financial services company AJ Bell referenced in this article owns Shares magazine. The author of this article (Sabuhi Gard) and the editor (Ian Conway) own shares in AJ Bell.
LEARN MORE ABOUT EXPERIAN
Find out how to deal online from £1.50 in a
SIPP
,
ISA
or
Dealing account
.
---
Issue Date: 15 Nov 2023