FirstGroup derailed by collapse in passenger numbers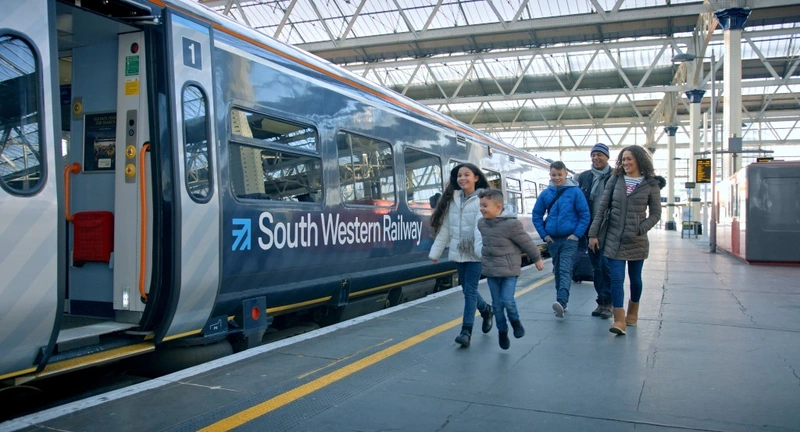 Shares in bus and rail firm FirstGroup (FGP) crashed 15% to 41.6p after it swung from an operating profit to heavy losses in the year to the end of March due to the impact of the pandemic.
While revenues climbed 9% to £7.75 billion thanks to increased volumes at its UK and US bus operations, operating income turned from a £9.8 million profit a year ago to a loss of £152.7 million and pre-tax losses widened from £97.9 million to £299.6 million.
GHOST TRAIN
Up to the beginning of March, trading was 'broadly similar throughout the year' with higher labour and insurance costs offset by revenue growth at First Student, First Transit and First Bus.
The US Greyhound operation faced 'a more difficult trading environment' but this was offset by a 'strong' performance from Great Western Rail and the start of the West Coast Partnership.
However, lockdown in March resulted in a 90% fall in passenger volumes in the UK and the US by the end of the month.
The company was able to partially offset the collapse in revenue with cost actions and government support, but clearly the impact on the bottom line was 'material'.
Looking to the easing of lockdown the firm expects to play 'an integral role in the restoration of economic activity', but as long as the official guidance is to limit travel, especially on public transport, there will continue to be 'a significant impact on our service capacity and financial performance.'
Also, 'There are material uncertainties as to how rapidly demand will increase, the rate at which fiscal support tapers and the duration of social distancing rules, as well as the timing of North American schools reopening.'
UNCERTAIN FUTURE
Unsurprisingly, therefore, the firm is giving no guidance for the year to next March, although it says it will press ahead with selling its US operations.
In terms of liquidity the group has £850 million of cash and undrawn bank facilities, and it says it generated positive cash from operations before capital spending in the three months to the end of June, but it also warns there are 'material uncertainties as to the future consequences of the coronavirus pandemic' such as those outlined in the 'going concern' section of the statement.
Slightly worryingly, the firm refers readers to the 'going concern' section no less than 30 times when discussing the range of scenarios for its business (see here for what 'going concern' means from an accounting perspective).
As it admits, ultimately 'The effects (of the pandemic) potentially will be felt at the macroeconomic level, the level of customer behaviour in our markets, in the level and duration of continued fiscal support provided to our and others' industries and in other ways we cannot yet predict.'
READ MORE ABOUT FIRSTGROUP HERE
Find out how to deal online from £1.50 in a
SIPP
,
ISA
or
Dealing account
.
---
Issue Date: 08 Jul 2020