AO World sparks up 5% on profit guidance upgrade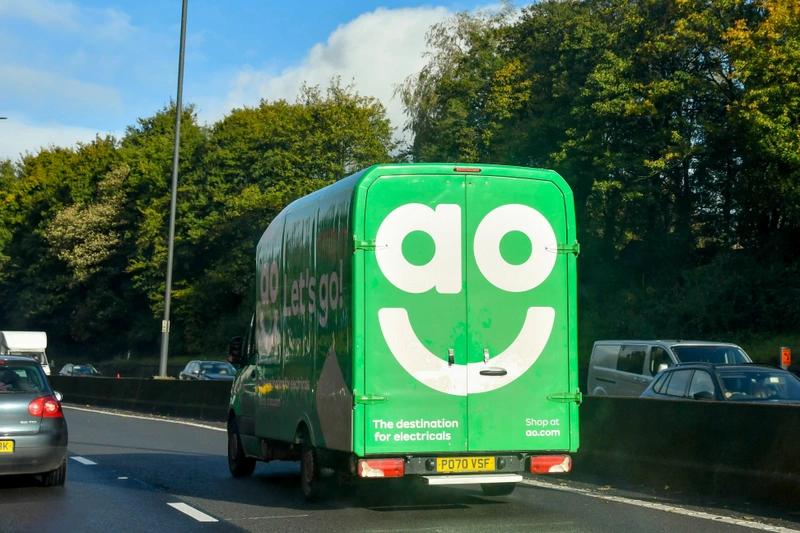 Stronger margins helped AO World deliver a first half return to profit / Image source: Adobe
Strategic pivot paying off
AO World returned to profit in H1
But annual sales now seen 10% lower
Online electrical retailer AO World (AO.) has upgraded its year-to-March 2024 pre-tax profit guidance from 'around £28 million' to between £28 million and £33 million after stronger margins helped the white goods group deliver a first half return to profit with improved cash generation.
This positive news sent shares in the fridges, laptops and televisions seller 5% higher to 87p.
However AO World, whose shareholders include Mike Ashley-controlled Frasers (FRAS), also downgraded current year revenue guidance to a 10% decline due to the cost of living crisis and geopolitical events that 'give rise to uncertainty and volatility'.
PIVOT TO PROFIT
Bolton-headquartered AO World's shares soared above the 400p level during the pandemic when lockdowns gave consumers the means and motivation to upgrade their appliances as they spent more time at home.
But the shares fell back as AO World was confronted with weaker demand and higher costs coming out of the pandemic amid inflationary pressures and the squeeze on household budgets.
The positive news for investors is AO World's strategic pivot to focusing on profit and cash is delivering.
AO World swings back into the black in first results since Frasers stake revealed
The white goods seller swung from losses of £12 million to pre-tax profits of £13 million in the half to September 2023, although sales fell by a worse than expected 12% to £482 million reflecting the decision to remove unprofitable sales and introduce delivery charges on all deliveries.
Shore Capital, which has a 'sell' rating on AO World, warned that charging delivery fees represents a 'quick hit lever the group has now pulled at the expense of the customer value proposition'.
AO's founder and CEO John Roberts commented: 'As we anticipated, sales have reduced year on year as we continue to annualise the actions that we've taken to remove non-core channels and unprofitable sales from the business. However, we expect to end the year having returned to run rate revenue growth.'
EXPERT VIEWS
Russ Mould, investment director at AJ Bell, said charging on all deliveries is 'not the most consumer-friendly move but probably a sensible decision given somebody spending a few hundred pounds on a new washing machine is unlikely to baulk at a bit on top to get the item delivered to their door'.
Mould continued: 'The trade-off is a reduction in revenue, suggesting AO has surrendered some market share as it looks to improve its profitability. It has to be careful to get this balance right or it could see competitors eating more of its lunch.'
Begbies Traynor's (BEG:AIM) Julie Palmer said the swing back to profit despite a drop in sales shows that actions taken to remove non-core channels, unprofitable sales and increase gross margins have 'put the electricals business back on two feet after spiralling costs and weak sales left it stumbling post-lockdown'.
Yet despite these positives, 'the tough economic backdrop cannot be ignored. AO World expects annual sales to decline by 10% as discretionary spending in this environment of high inflation and rising costs has led to customers tightening their purse strings and spending less where they can.'
DISCLAIMER: Financial services company AJ Bell referenced in this article owns Shares magazine. The author of this article (James Crux) and the editor (Martin Gamble) own shares in AJ Bell.
LEARN ABOUT AO WORLD
Find out how to deal online from £1.50 in a
SIPP
,
ISA
or
Dealing account
.
---
Issue Date: 21 Nov 2023